︎︎︎ Card Me Part 1

Card Me II:
Nighlife Security and Management
---
Softwares Used
Sketch ︎︎︎ Wireframing & UI
Principle ︎︎︎ Prototyping
Adobe After Effects ︎︎︎ Mockups
UI/UX Design
Branding
User Research
User Personna
Prototyping
---
ISSUES & INSIGHTS
Problems Bouncers face on busy nights:
Guests and Security usually have a conflict of expectations
, while the security tries to do their job by taking their time to find and verify guest names on a list, guests feel impatient by the treatment.
A lot of
people try to sneak into events
by suggesting they are in the DJ Guest list etc, which can cause confusions etc. since hosts are unreachable and venues want to make sure they don't reject the wrong person.
A lot of
events host private events alongside regular hours
, some people are guests and some are regular customers, but both are subjected to the same security process to enter.
AIM/ OBJECTIVE
How does the security at venues use CardMe to organize and scan customers better?
Extending the project to the club/venue side, the new service aims to solve problems for bouncers to:

︎ Make scanning convenient
︎ Organize events and guest lists
︎ Protect consumer privacy
SOLUTION VIA USER JOURNEY
Understanding the User Journey through a personna:

Julio is a 35 years old Bouncer at 230 Fifth Rooftop Bar. Below is a rough idea of a typical Friday night for Julio, each checkpoint will be used for exploring a use-case / user scenario.
SOME SCREENS FROM THE APPLICATION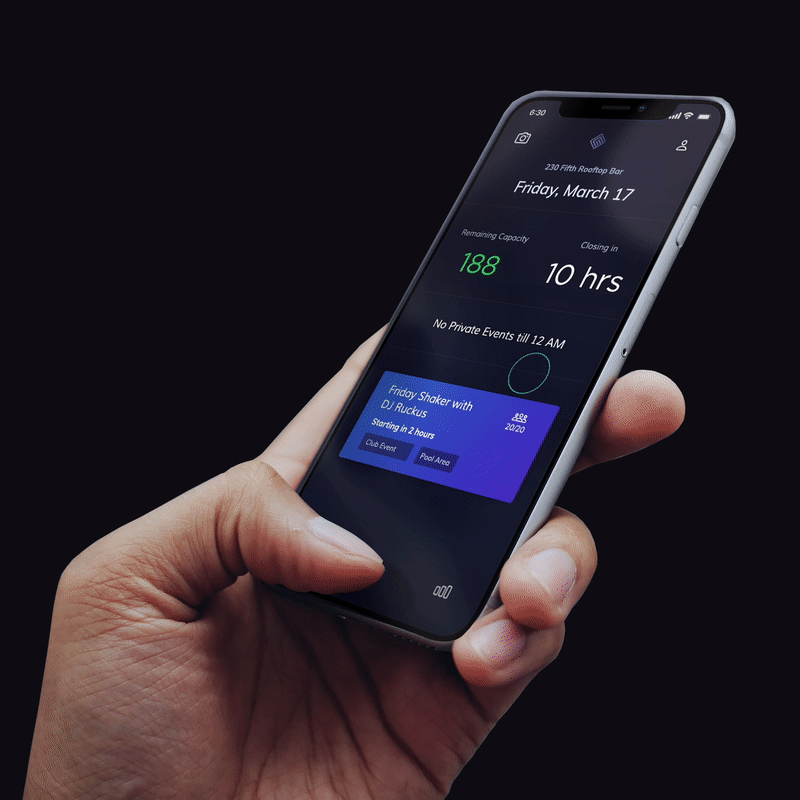 USER JOURNEY
When the venue opens, Julio checks home screen for an overview.
The color of the card depicts the location inside the venue where the event is happening

Swipe left for camera/ scanner
---
Julio is presented with an Intl. Passport, he scans using the App.

Since this user doesn't have a CardMe ID, the bouncer can invite her to create one since her passport is already verified.

People who don't have a CardMe Digital ID can get scanned in the conventional way, but with CardMe, if verified and approved by the Bouncer, user can opt to get an invite to get the App and get verified instantly.
Later that day, Julio scans an ID that CardMe detects as fake. Julio can Scan multiple times to reassure the visitor if they have an issue with the scan result
---
The next visitor is in the U.S for only 5 days, so he decides to not get an invite and goes straight inside
Julio can keep a track of head count while scanning.
---
The next visitor tries to take advantage of the rush to sneak but CardMe allows venues to blacklist trouble makers.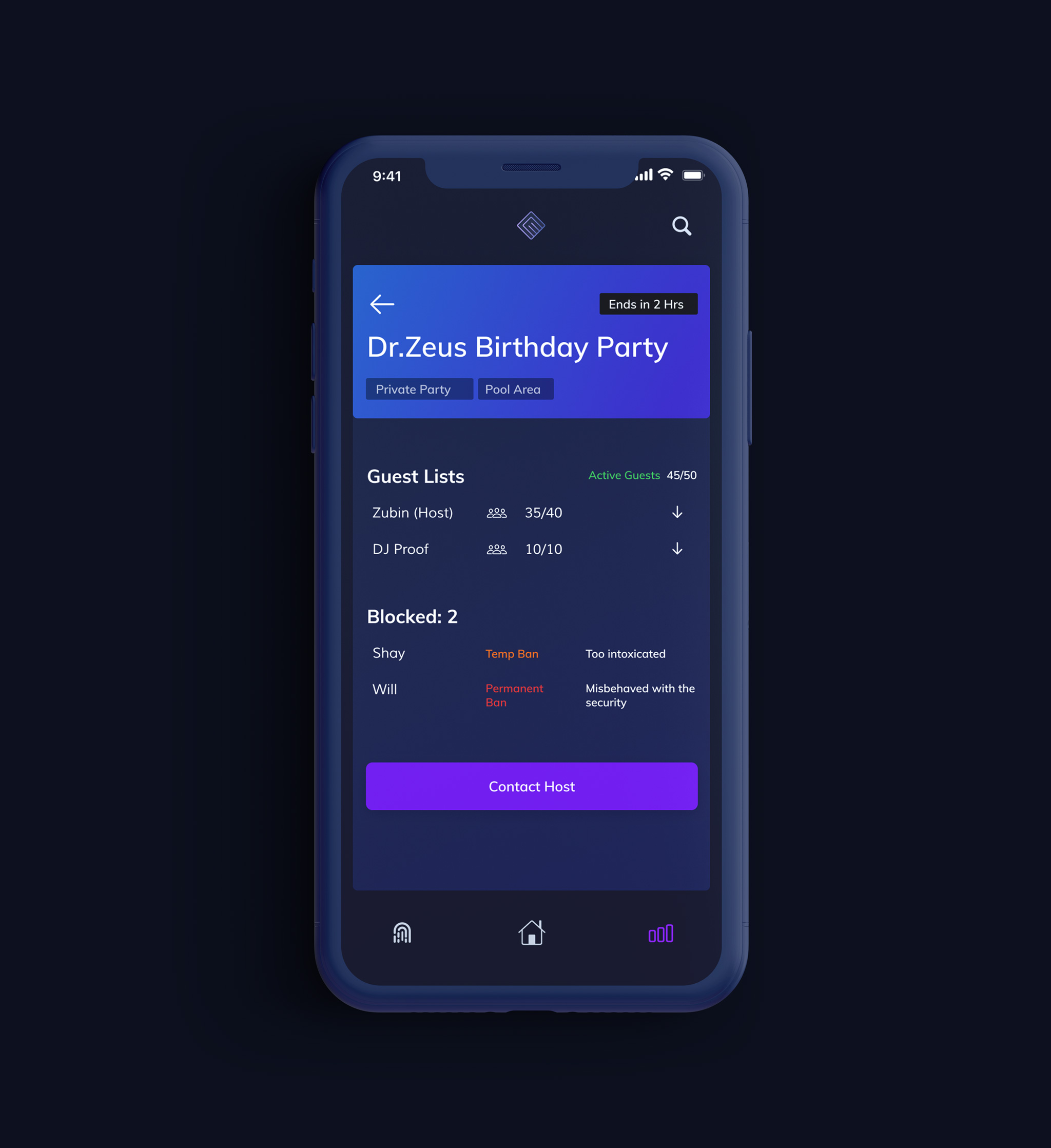 A College Sophomore tries to use the different date format passport to sneak into the venue despite being underage but gets detected
People can have Temporary Bans on them as well, when this is reflected on the the scan results, Julio can make better decisions and exceptions to favor the business.
---
More guests are pouring in who should be allowed to skip the line, CardMe shows just enough information to allow Julio to make quick decisions.
When the visitor limit is reached, the Scanner highlights the info to remind Julio to be super strict with new entrie
---
Julio get's a notification after the last call and lands on this screen for his last overview of the night.